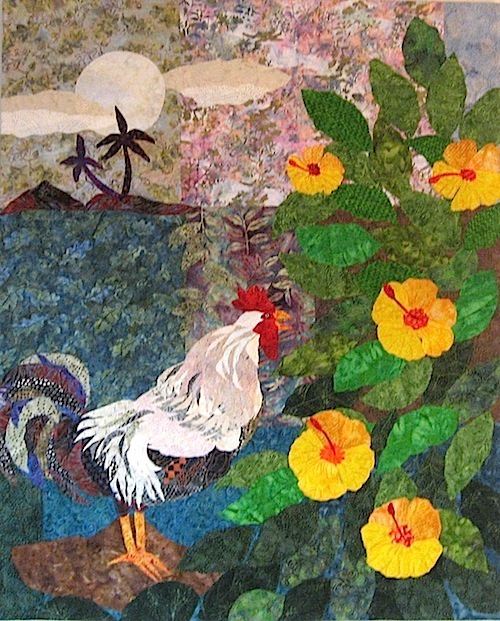 Hawaiin Chicken
Kathleen Campau
--- o --- o --- o --- o --- o --- o --- o --- o --- o --- o --- o --- o --- o --- o --- o --- o --- o ---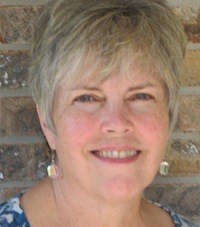 Artist: Kathleen Campau
City: Saline, MI      
Artist Statement: My favorite color is Multicolor. I have a visceral reaction to color. When I see beautiful colors, I have an urge to taste and feel them. Making art is my way of playing with all the colors.
I work in Fibers, making Art Quilts. My work is intuitive, I don't know what it will look like, until it's done. Along the way, bits of music, poetry, and memories are worked into each piece. Songs go spinning in my brain as I sew. When you look at the things I make, I hope you can feel the joy.
Exhibits: I have exhibited quilts in the International Quilt Festival in 2006 to 2011,  and in the Glass City Quilt Show in 2004. I have  had solo shows at Two Twelve Arts, in Saline, Michigan, in Jan. and Feb of 2006,  2008, and 2011.
Publications: The Detroit News and Free Press presented my work in March of 2009. And the Heritage Newspapers did a feature article on my quilts in Southeast Michigan papers, in March 2009.
Where my work can be found: I participate in Saline Summerfest and Harvest of the Arts Fairs, and in Ann Arbor Art Walk .

Online presence: Website  /  Blog