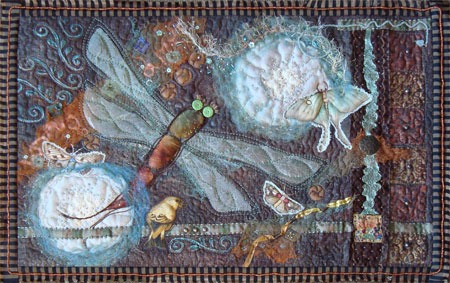 Moths in the Moonlight
Cynthia Trevino Bodene
--- o --- o --- o --- o --- o --- o --- o --- o --- o --- o --- o --- o --- o --- o --- o --- o --- o ---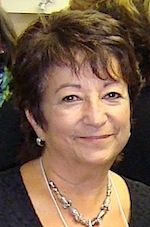 Artist: Cynthia Trevino Bodene
City: Farmington Hills, MI      
Artist Statement: Starting with an early influence from women in my family who loved smocking, needlepoint, embroidery, and making clothes, it was a natural progression into this passion I have for mixed media wall art.
I simply love being able to use all of the options that the fiber world has to offer, to build a piece that will bring pleasure and curiosity to the viewer.
Exhibits: "Rare-Remote-Irreplacable" won Best in Show; "Dragonflies of the Desert" won First Place Award at the 2011 "Festival of the Arts" Nativity Episcopal Church.
Running through the end of 2011 I am showing 21 pieces at Oakwood Hospital, Dearborm MI in their main galley "Art for the Spirit".
Gallery representation: Ausable Artisan Village, Grayling, MI
Online presence: Business